Most people consider dieting and in line with this, the use of dieting apps has become popular. The following are three of the frequently used diet apps.
MyFitnessPal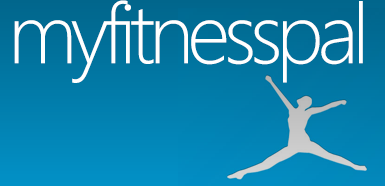 Accessible by people who are using the iOS, MyFitnessPal is an app that could help people lose weight. According to Apple's iTunes page, the app has a broad food database with more than 5,000,000 foods, along with its easy-to-use calorie counter and easy food and exercise entries, making it fast and convenient to use. The application also displays one's caloric goals, which interplays with the amount of food one consumes and the type of exercise one performs. It also has a food diary, which includes the breakdown of food for breakfast, lunch, and dinner, along with their corresponding calorie count.
MyFitnessPal user Deanna Becker mentioned in the iTunes page that the app was wonderful, as she had lost 25 pounds with it. She added that the app helps people to be conscious of what they put in the body. MyFitnessPal is also a terrific app, according to app user Sally 77. She said that she had lost 96 pounds using the app and it helped her become accountable for what she was eating and drinking. She added that it was so easy to see how much more she could eat that day or if she needed to take a brisk walk around the block.
Superfoods
Superfoods is one of the health and diet apps that have made some noise in the app stores recently. According to Tech Radar, the application can turn things a lot easier with its mini articles, such as "Best super greens" and "Groundbreaking superfood antioxidants." it also features a nutritional guide for various food choices like molasses, pomegranates, and yogurt, along with their health benefits. The app can be downloaded for iOS and android.
According to the official Apple website, superfoods are nutrient dense foods that have power beyond their recognized value. It has been added that such foods are vital, as they have the ability to bring back vitality and youth, as well as boosting the function of the immune system to its optimum.
Apple user Currycat wrote on Apple's official website that Superfoods has exotic items that are not usually found in the grocery. In addition, the app was said to contain good recipes and appealing graphics. According to app user mazdarody, Superfoods was a wonderful reference source for all super foods, as well as the organs or functions they support.
Fooducate
Another diet plan that helps people achieve the health goals is Fooducate. As per the app's official website, Fooducate empowers a person to achieve his diet, fitness, and health goals, allowing him to eat better, lose weight, and get healthy. The application also has various features, including healthy food finder and scanner, discussion threads, recipe browsers, progress trackers, tips, and news. In addition, Fooducate also features an extensive database containing broad food choices, such as cereals and yogurt, and clicking on them allows the users to check on their nutritional properties and heath ratings as A, B, or C. These are organized into sections, indicted by bright colored tabs, according to Healthline. Fooducate can be downloaded using Apple and android devices.
App user BANE70 wrote on the Fooducate thread that in January 2014, he had weighed around 290 pounds and in July 2014, he had weighed around 265 pounds. After using the app, he said that he weighed 210 to 215 pounds. According to vspumpkinquilt, from a 22 to a 6 was a long road and her next goal for 2016 was to get around 120.
Along with the use of the aforementioned diet apps, one's nutrition would be more successful if the person integrates it with regular exercise, adequate sleep and rest, right attitude, and discipline.